our team
Dennis Rodgers
Dennis is the director of sales and marketing. He has been in the Air Compressor and Machining Industry for 11 years. He has built many of the parts we supply to our customers, so it makes it easier to talk with the customers about the machining of parts with his back ground in the machining industry.
---
Austin Flint
Austin has been an employee of Advanced Machine & Tool for 9 years now. Austin focuses on the centrifugal pinions and impellers mainly, but has made several parts for our customers in the food industry as well. He has a wide variety of knowledge of the repairs and importance of these parts. Austin has done some small fabrication work, if it is welding or machining he can complete the job.
---
Shaun Flint
Shaun has been an employee of Advanced Machine & Tool for 8 years, Shaun is our CNC machinist, he focuses on the centrifugal bearings for the centrifugal compressors we refurbish, along with a wide variety of parts we manufacture for other industries we take care of. Shaun also has a knowledge of making CAD drawings and the writing of programs for the CNC machines.
---
Corey Allen
Corey has been with Advanced Machine & Tool for 2 years now, with a total of 11 years of experience in the machining Industry. Corey brings a lot of knowledge to the table on our food and centrifugal parts we make and refurbish. Corey mainly focuses on manual lathe work, whether it's a shaft for local food industries, a Bull Gear shaft or diffuser repairs for the centrifugal compressors. If it will fit in our manual lathe or vertical lathe, he can make it happen.
---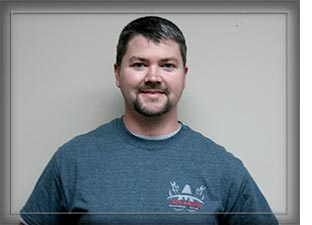 Brinden Ray
Brinden has been with Advanced Machine & Tool since the beginning which is 15 years. He has been our shop manager for 10 of those years. Brinden still machines parts daily while supervising the guys in the shop. There haven't been many parts come through our door that he hasn't made, or at least been a part of the making of these parts since Advanced Machine & Tool opened. He has a lot of the answers to the questions the guys ask when they do not know the answer themselves.
---
Michael Rogers
Michael is our newest Advanced Machine & Tool member. Michael has been in the machining industry for 31 short years. He has machined on compressor parts and general machining for all of those 31 years so he brings a lot of great knowledge and skills to our business that will help benefit Advanced Machine & Tool in the future.
---
Clifton Hendley
Clifton is our CAD guy, Clifton draws all of our CAD prints, and is in the process of learning the machining trade to better understand the process of the parts Advanced Machine & Tool provides to our customers.
---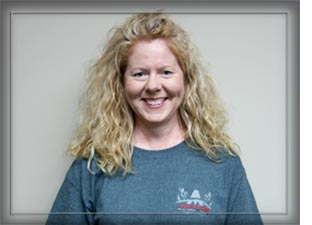 Jean Myers
Jean has been with Advanced Machine & Tool for 2 ½ years now. When you call Advanced Machine you will hear Jeans voice on the other end of the phone. Jean is our front office manager, if it wasn't for Jean this shop wouldn't function properly.
---
Alan Flint
Alan brings in a totally different set of skills for Advanced. Alan takes care of our shipping and receiving along with many other things. He also does our sandblasting and painting of our parts that require this. His hands have touched just about every part that comes in or goes out of these doors.
---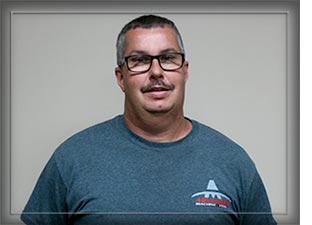 Todd Gossum
Todd is the owner here at Advanced Machine & Tool. Todd has been in the machining industry for 31 years, including another 10 years of teaching the trade at the local Community College. He established Advanced Machine & Tool in 2001 with one employee. Now 15 years later he now has ten highly skilled employees.
---